About
With twenty years experience in producing, bidding, actualizing, and managing commercial productions, I take on projects with confidence grounded in an understanding of the entire process. Having worked as line producer or agency producer on over 450 commercials in addition to running three successful commercial production companies as executive producer, I have a unique understanding of commercial production:  its costs, technical requirements, digital efx, crews, unions, equipment, talent and the intricate relationships between production companies, advertising agencies, and clients.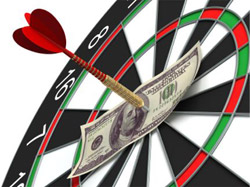 Professional Expertise
Budget conscious project management
International Production and Bidding
Expert creative & financial negotiator
Skilled analysis of vendor effectiveness
Excellent writing & communication
Automotive work is a favorite specialty, having produced spots and/or running footage for Kia, Mitsubishi, Ford, Mercedes Benz, Jeep, Dodge and Nissan.
Hispanic spots represent a significant portion of my work.  A supplemental reel is available on request.
Relief  Executive Producer / Bidding
Agency negotiations, job closing, & bidding:  clients include MJZ, Sticks + Stones, Lemonaide, The Institute & Contrast Eye